WELCOME TO VINYL RECORDS 0Oo.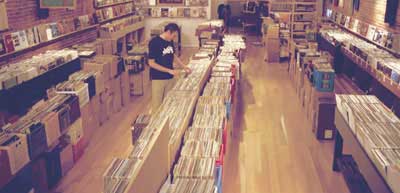 319 W Hastings
Vancouver B.C.
V6B 1H6
(604) 488-1234
contact us
OWNER David Jones moved to our present location for the last 6 years.
We were established in 1998 as a small USED RECORD SHOP @ 76 W CORDOVA by Don Vincent and Jess Conn Potegal and David Jones.
In our new location we have well over 50,000 pieces of Vinyl in Stock
We have the largest selection of Used Hip Hop Soul, Funk, Reggae, Rock, Punk, New Wave, Spoken Word, Jazz, House, Disco, Future Jazz, Breaks, Electronica, Trance, Brazilian, Latin, Blues and Early Electronic in Vancouver. On 12" and LP`s. We also carry some and quite alot of 80`s .
We are very organized. With every Category, Artist has sections for easy reference.
We are also stocking NEW RELEASES.
Mainly we just stock Vinyl 12", LP and some 45 RPM`s..
we are open between 12.00 noon and 6.00pm Mon to Sat and some Sundays
<CALL AHEAD>
We buy Sell and trade Vinyl but not CD`s
please call ahead with records you intend to sell .
please feel free to E-mail us lists of stuff you want to sell contact us
or just stop by during business hours.
thankyou:
David (Owner, Jazz, Soul,Funk, Latin ,Hip Hop House,Nu Jazz, Rock)
Rob (Trance ,Web Site)
Jamie (Rock, Alt - Indie Rock, Hip-hop, House)
@ VINYL.
---
---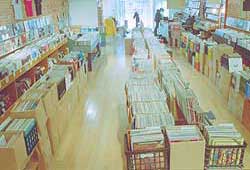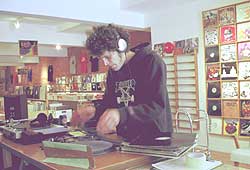 ---
319 W Hastings
Vancouver B.C.
V6B 1H6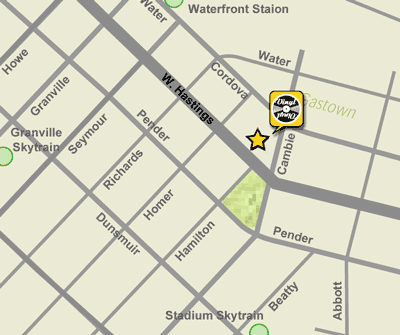 ---